WHAT IS ORAC?
It is a method developed by researchers at the National Institute on Aging, U.S. health and responds to the English acronym Capacity Oxygen Radical Absorbanse and consists of measuring antioxidant capacity thereby absorbing free radicals that are responsible of many diseases, including cancer, Alzhehimer etc., using a peroxide radical generator.
The Power of Goji Berry Nutrition
High ORAC food that can raise the antioxidant power of human blood 10 – 25%.
The richest and most complete spectrum of antioxidant carotenoids of all known food with more beta carotene than carrots, vitamin A, and zeaxanthin (protects the eyes).
B-complex vitamins (for converting food into energy).
Vitamin C (500 times more per ounce than found in oranges).
Vitamin E (very rarely found in fruits, usually only found in grains, seeds, and nuts.)
Excellent source of selenium and germanium (used in a number of clinical trials involving cancer patients).
21 trace minerals (including germanium – rarely found in foods).
Linoleic-acid (found to lower body fat, support increases in lean body mass, and enhance immune function).
In Oriental medicine, the Goji Berry is said to correct [chi deficiencies" such as low energy, insomnia, heart palpitations, and anxiety.
Polysaccharides (which fortify the immune system) including a powerful anti-aging agent which stimulates the secretion of rejuvenative human growth hormones by the pituitary gland.
18 amino acids (the building blocks of protein) including all eight that are essential for life.
More protein than whole wheat (13% more), the Goji Berry displays an insulin-like action that is effective in fat decomposition.
Beta-sitosterol (an anti-inflammatory agent known to lower cholesterol and used to treat sexual impotence and prostate enlargement).
Essential fatty acids (which are required for the body`s production of hormones and for the smooth functioning of the brain and nervous system).
Cyperone (benefits the heart and blood pressure, alleviates menstrual discomfort, and has been used in the treatment of cervical cancer).
Solavetivone (a powerful anti-fungal and anti-bacterial compound).
Physalein (natural compound that is active against all major types of leukemia, with broad-spectrum anti-cancer effect, and is often used as a treatment for hepatitis B).
Betaine (helps reduce levels of homocysteine a prime risk factor in heart disease; and protects cellular DNA.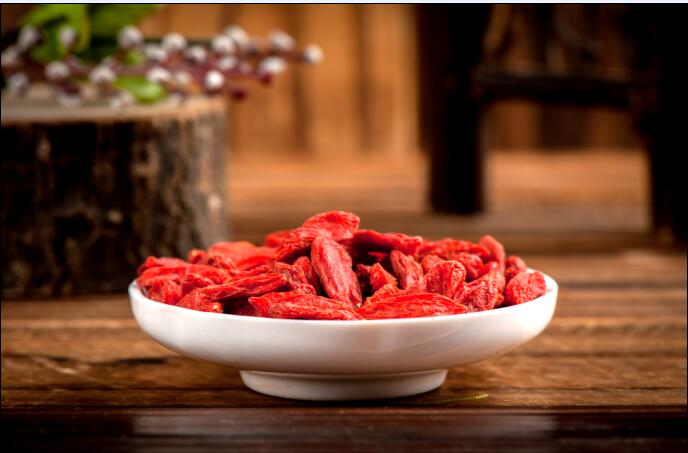 Looking for ideal 2017 New Low Pesticide Goji Berries Manufacturer & supplier ? We have a wide selection at great prices to help you get creative. All the New
are quality guaranteed. We are China Origin Factory of New Low Pesticide
. If you have any question, please feel free to contact us.