Quality Black Goji Berries Bulk Customized Wholesale
Product Detail
Product Tags
| | |
| --- | --- |
| Product Name | Black Goji Berry |
| Original Place | Qinghai, China |
| Spec | Big(8mm+)/Medium(5-8mm)/Small(3-5mm) |
| MOQ | 1kg |
| Packging | 1kg/bag, 2kg/bag, 5kg/bag, 15kg/bag, etc |
| Storage | In sealed containers at cool & dry place. Protect from light, moisture and pest infestation |
| Shelf Life | 12 months when properly stored |
| Usage | Tea; Medicines; Healthcare products; Pharmaceutical raw material; Extract raw material; Cosmetic products; Food additives |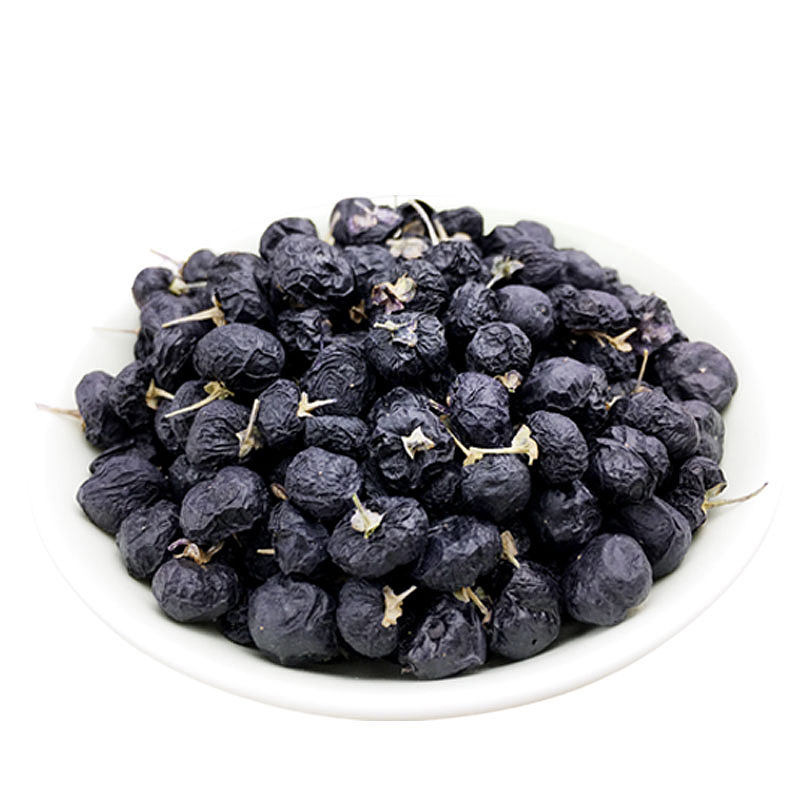 The black goji berry is very rarely found in Western cuisine but has long been celebrated in the Himalayan region as a powerful medicinal and health food. The black goji is known to be more healthful and potent than the more widely known red goji, and we find the flavor sweeter. The potent berries create an outstanding blue color when steeped or added to foods. These tasty berries are quickly becoming a popular super fruit added to smoothies and brewed into tea. The dried berries are great in granola and muffins or snacked on alone; you can also eat the berries fresh off the plant. Steep the berries into a beautiful blue tea; adding a few drops of lemon will turn the tea a lovely purple/pink color.Believe that there will be a different delicious.
◉ The polysaccharides and flavonoids in wolfberries are crucial for health.
◉ Wolfberry polysaccharides have numerous health benefits, including the ability to prevent cancer, age gracefully, lower blood sugar and lipid levels, and lessen the negative effects of free radicals.
◉ Flavonoids can neutralize free radicals and protect the cardiovascular and endocrine systems of the human body. The lipid metabolism or anti-fatty liver effects of beet alkali.
◉ The antioxidant, free radical-removing, anti-cancer, and lowering the incidence and visual protection of cardiovascular disease are just a few of the properties of carotene.

1. Women with thin, flaky skin;
2. Women with poor skin tone, chloasma, or a dark, gloomy complexion;
3. Women with aging skin, deeper neck lines, and more wrinkles;
4. People who consume barbecue, canned goods, fried meals, and other things;
5. Constant users of mobile devices and laptops;
6. Other options for young women are black wolfberries;
7, Cancer prevention and kidney and essence nourishment;
8. Enhance vision and safeguard the liver;
9. Increase physical fitness and circulation
Edible Scenes and Production Methods
Top layer:  Salted Cheese Milk Foam
Put cream cheese and icing sugar in a bowl.
Gently beat well with a mixer.
Gradually pouring whipping cream and milk into a bowl.
Continue to beat on medium speed until creamy (thick).
Add Himalayan Pink Salt and stir gently.
​
Directions:  
1. In a mug, pour Black Goji Berries tea into citrus concentrate.
2. Top the Citrus Black Goji Berries Tea with Salted Cheese Milk Foam.
3. Sprinkle lemon zest with fresh mint leaves on top.
4. Sip the drink.
5. Enjoy.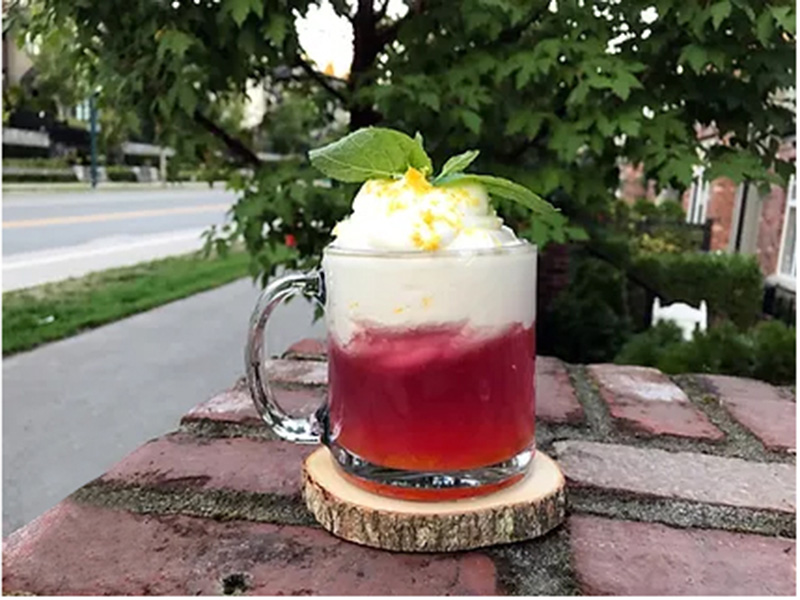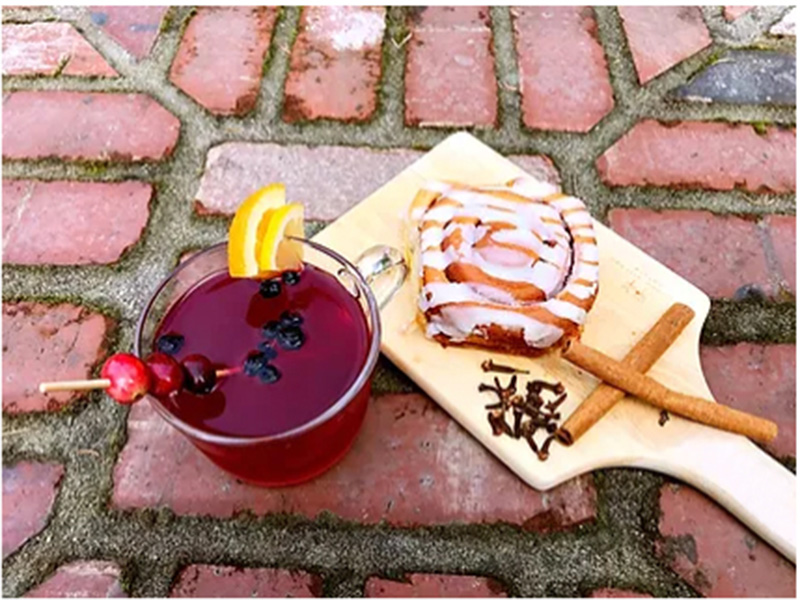 Ingredients:
Citrus marmalade
20 ml hot water
Black Goji Berries
125 ml water at 60ºC
30 g soft cream cheese (room temp.)
30 g milk (room temp.)
120 g whipping cream (room temp.)
20 g icing sugar
Pinch Himalayan Pink Salt
1 tsp lemon zest
Mint leaves
Bottom layer:  Citrus concentrate
Mix 2 tsp Citrus marmalade (or citron concentrate) in 20 ml hot water and stir well.
Middle layer:  Black Goji Berries Tea
Ready a cup of water at 60ºC.
Put 10 Black Goji Berries in.
Let steep for 10 minutes.
---
---